The Peak School Admission Process
We look for motivated, highly capable students who are ready to devote their enthusiasm and integrity to a unique academic & community experience, one that encourages you to focus on existing passions while also asking you to embrace new challenges in and out of the classroom. As you navigate the following admission process, remember that our Admission Director Jessie Hoehn is here to help guide you as you embark on your new adventure.
Ready to begin? Submit your online application here.
Visit Our School
Schedule a campus tour with Jessie Hoehn, Director of Admissions. We will set you up with a student or another school representative to see The Peak School in action.
We also require all perspective students to experience The Peak School first hand as a shadow student for the day.
Please email jessie.hoehn@thepeakschool.education or call (970) 368-5601 to schedule a campus tour or a shadow day.
Application Requirements
We value fostering a strong and inclusive community at The Peak School. Therefore, our application process is detailed and thorough in order to get to know our perspective students and their families to our best ability. The different components include:
Scheduling a tour and a visit: We require all perspective students to come to The Peak School for a shadow day. You have the opportunity to experience our school first hand alongside a member of your potential class.
Online Application: Click the button in the right-hand column to begin your online application.
Essay & Writing Samples: Our online application includes a section where you not only can demonstrate your writing and storytelling capablities, but also tell us more about yourself, your goals, and the reasons you want to join The Peak School community.
Recommendation Letters: Our online application also require two letters of recommendation: one from a family friend and the other from a teacher at your current school.
The Interview: After you come for a visit and submit your application, we invite you and your family on campus for an interview. Interviews are conducted by both our Director of Admission Jessie Hoehn and a panel of current students.
Testing: At The Peak School, we believe in a progressive approach to education, which focuses on your individual needs as a learner and not on test scores. As such, we do not require the SSAT—a standardized test for secondary school applicants. We do, however, ask that your current school send an official transcript to our admission office.
If you are an international student and English is your second language, we do require the TOFEL—an international English language test.
Additional Info: Homeschooled Students
There is an additional form for homeschooled students, which you can find in the online application.
Additional Info: International Students
In addition to school tuition, there is a $1200/month homestay fee for international students. You will also need to send in your TOFEL scores, if English is your second language.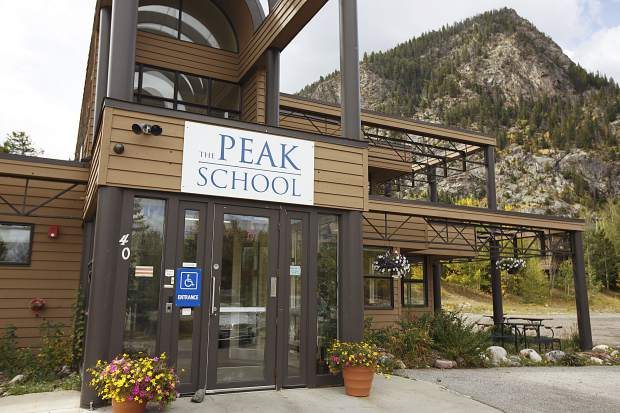 We are currently enrolling!
Contact Jessie Hoehn to begin your application process.